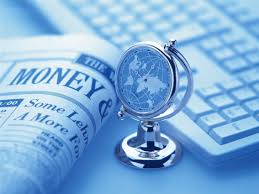 Corporate finance is my primary focus and specialization. Main activities encompass:
Mergers and acquisition: disposing a Company, estbishing a new business partnership, opening up a Company to a new partner (industrial or private equity entity), are strategic choices Entrepreneurs and Companies are frequently coping with. Complex transactions, especially related to cross-border activites, require careful analysis and support.
Plan & control: in order to consciously face current economic challenges and quickly adjust Company's strategies (especially in the event of unexpected negative results), Entrepreneurs must be able to forecast and define the future of a company through a Business Plan, in order to determine sales, costs and earnings, to perceive in advance short and long term financial needs and to evaluate how to exploit an investment opportunity, its earnings and its financial sustainability. Planning and controlling tasks are essential to gain a competitive advantage in this complex market environment.
Financial advisory: due to a dramatic change in the financial sector, above within the banking system, companies today are facing higher difficulties in raising funds. It has become harder to finance new investments or an increase in working capital. However, companies today can benefit from with new financial instruments (bonds, structured financing, mezzanine etc.) and new financial institutions (private equity funds, private debt funds, family offices etc.), which require advanced financial planning and corporate governance structures.
International transactions: in order to gain access to foreign markets, Companies need to base their strategic decision on solid and reliable elements. Direct experience in selcted target countries and careful commercial, financial and market analysis represent the most efficient way to plan the international develoment of a Company.