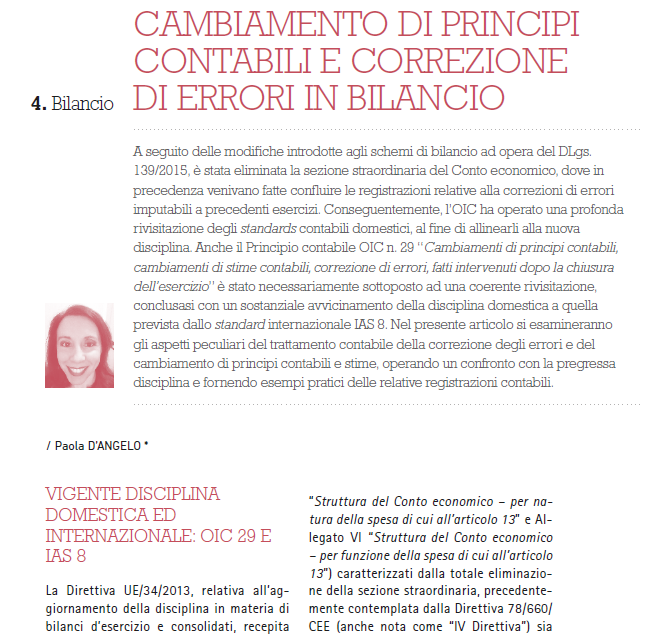 Following recent updates in the domestic accounting discipline, the OIC 29 accounting standard related to changes in accounting policies, accounting estimates and errors has considerably come closer to the international accounting standard policies, disciplined by IAS 8.
The article contains a clear perspective on the innovations carried forward by the new discipline, with specific emphasis on the introduction of the materiality principle which represent the basis for the correct determination of the accounting treatment to be followed (impact on equity or P&L).
Full article available on the Eutekne periodic "Società e contratti, bilancio e revisione", March 2018.